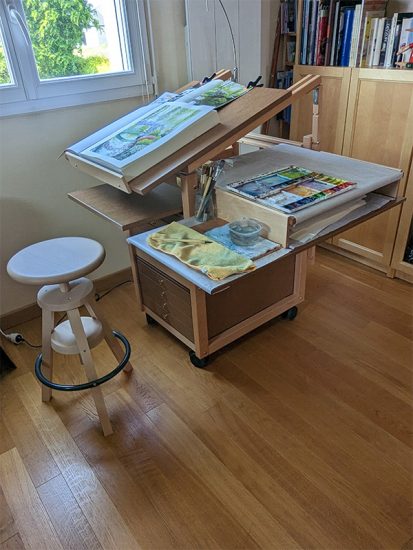 Didier
Fontaine-la-Mallet (76) France -
05 / 2023
I installed my furniture and put away my equipment which was distributed in several places. I even have room left!
I had already adopted the stool brought back from my visit to your premises. It complements the easel very well and allows me to work almost standing up while resting my legs. The set suits me very well for my drawings and for making my watercolors.
I attach some photos including one of my previous installation much less functional and less aesthetic!
Thank you for everything.